Some Of The Organisations We Work With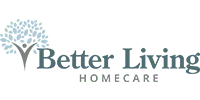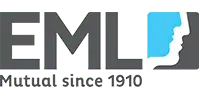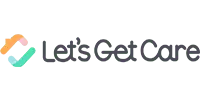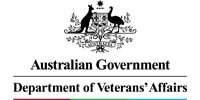 House Cleaners in Brisbane
Helping You Keep Your Home Clean and Tidy
Home Style Cleaning are Brisbane's domestic cleaning experts. We deliver quality general and window cleaning services to local customers. With cleaners located across Brisbane, we will provide free quotes to make sure you get the best service at a fair price. Home cleaning is not difficult, but it must be done correctly. We have what it takes to do the job properly.
Our staff are friendly, professional, and trained to deliver outstanding service. We will maintain communication with you to make sure that you are happy with our home cleaning service. You are always welcome to let us know if you have any specific requests in relation to cleaning your home.
Why Choose Home Style Cleaning?
There are many reasons why you should choose Home Style Cleaning when considering a cleaning service for your home. Here are some aspects that we are proud of:
Once-off and Regular Cleaners Across Brisbane
Does home cleaning sometimes feel a little overwhelming? If this is the case, you should consider getting Home Style Cleaning to do your cleaning for you.
Every household has their own standards, and we get this. That is why we offer tailored cleaning services for our clients. Our approach ensures that our cleaners complete each job according to the client's specific requirements. This is important to us; our clients are our main priority.
Once the initial home cleaning is done, we are often engaged in regular cleaning. This typically doesn't take as long, and we work around your schedule. This allows for flexibility and convenience to make sure everything is organised and completed seamlessly.
Our team is spread out across Brisbane. This allows us to provide local cleaning services for each job. This is not only very convenient, but it also allows us to provide competitive cleaning rates. We are always on the lookout for new cleaners, so if you know anyone looking for work, get them to contact us.
Nothing gives us more pleasure than happy clients. So, if you are not happy with your current cleaning arrangements or don't have anything in place, give us a call. Our professional team can help!
From Our Blog
There is always a debate about organic products versus cleaning chemicals... When it comes to domestic cleaning, many people believe that using chemical-based products is the only way to get efficient and effective results. However, plenty of organic products can help you clean your home without relying on harsh [...]
Are you sick of coming home to what is supposed to be your freshly cleaned home only to find that the so called "professional cleaners" you hired have done a less than satisfactory job? You're not the only one. In fact, this was just one of the reasons why Kristina [...]
Most of us like to keep a clean and tidy home as regular cleaning helps to kill bacteria and viruses and makes our homes look wonderful. But having a clean home can do so much more. We here at Home Style cleaning know a multitude of ways our home cleaning [...]
What Our Clients Say
Great work, very thorough home cleaning. Attention to detail and does as requested.
Great house cleaning services, Kristina is so professional and now I can enjoy my weekend and don't need to worry about cleaning my house.
We engage Kristina to do the ongoing cleaning of our house. I highly recommend her services if you want someone with a good eye and who knows what they are doing. Thank you!
Excellent home cleaning services. Very much hassle-free service with high attention to detail. Thank you to Kristina for cleaning our home.
Friendly, professional & prompt service which I would be happy to recommend. Thanks for the help guys
Our Home Cleaning Clients Are Spread Across These Suburbs
Frequently Asked Questions
How do I arrange regular cleaning?
Once we've done the first clean and you are wanting for this to be recurring, kindly let our cleaners know this and we'll arrange this. Alternatively, our customer service representative will give you a call to follow up regarding the job done and you can book your regular clean then.
Once we've done the first clean and you are wanting for this to be recurring, kindly let our cleaners know this and we'll arrange this. Alternatively, our customer service representative will give you a call to follow up regarding the job done and you can book your regular clean then.
What happens if I am not happy with the work carried out?
This rarely happens, but if it does, please make sure to give us a call as soon as possible and provide feedback. We have a number of cleaners who specialise in different areas of cleaning.
The most common issue when the customer does not let the cleaner know what areas require attention most or if the amount of time for the cleaner is not enough to do everything. We take care to train our cleaners to make sure they can communicate with you on these points.
Do I have to be home when the cleaning takes place?
You being home is preferred the first time, however, is not necessary the following times. Just arrange to leave us a key and we will get your house cleaned.
Who will come to clean my house?
We work with a team of local cleaners who have been working with us for quite some time. In order to join our team, we require police clearance, insurance, and adequate communication standards to take place.
We normally try to get the same person to perform regular cleans, however, due to their availability may engage a different cleaner. If this happens, this will be communicated first.
How long does it normally take to clean a house?
If the house has been cleaned more than 6 weeks prior to getting cleaners we would recommend doing what is called a deep clean. For a 3-4 bedroom/2 bathroom house this takes around 5 hours. After than regular cleaning for a similar size house is normally about 3-4 hours if the cleans are done fortnightly.
How much do cleaners charge in Brisbane?
Cleaners in Brisbane generally charge between $35 to $65 per hour, with prices varying based on the type of cleaning service and the cleaner's experience also, whether you are engaging an agency or doing it directly with the cleaner.
How much does house cleaning cost in Australia?
The cost ranges from $25 to $70 per hour, with a national average of $48.70 per hour. A full house clean can range from $90 to $250 on average.
How can I clean my house in 3 hours?
Focus on key tasks: vacuuming, dusting, bathroom and kitchen cleaning, and floor mopping. Prioritize high-traffic areas and cleaning tasks that have the most visual impact.
How can I clean in 2 hours?
Make sure to plan your cleaning. Set a timer for each task, clean top to bottom, and tackle the most important rooms first. Use multi-purpose cleaners and be systematic to maximize efficiency.
Do you have any more questions? Reach out to us.
Get Free Quote
Call us on (07) 3073 2625 or fill out the form below to get instant call back with quote.
Disclaimer: All information is kept secure and will not be shared or sold to any third party.