Professional home cleaning in Hawthorne at affordable rates.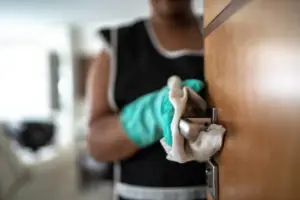 Do you dream of finding your Hawthorne home magically clean and organised? You are in luck! Home Style Cleaning is a local boutique business offering tailored home cleaning services. It is convenient and affordable, and frees up your spare time for more important things.
Whether you need once off or regular cleaning services, we will clean according to your requests.
At Home Style Cleaning we offer both once-off and regular home cleaning services in Hawthorne. Perhaps you need to have a house cleaned before your family or tenants move in. Or you simply want your home to have a thorough deep clean. Or you need someone to take care of the regular home cleaning chores. Whatever you need, our team will clean thoroughly, and in accordance with your preferences. We tailor our services to each client to ensure you find your home just as you would like it.
We offer a comprehensive range of cleaning, housekeeping, and organising services for your convenience.
It's one thing to have a clean home. But if you really want to feel that everything is running smoothly, our housekeeping and organising services are just for you! Like everything we do, these services will be tailored to your specific household. You let our team know exactly what you need to be done, and we will ensure that everything runs seamlessly.
Do you have kids and/or pets? We'll take that into consideration too.
If there are children in the household, you are welcome to request a cleaner with a blue card. All our staff are reliable, trustworthy, and friendly. We also ensure that the cleaning products used in your home are child, pet, and environment friendly.
We will ensure that all our services are carried out at a day and time that best suits your household. Having local teams throughout Brisbane provides us with that flexibility, and enables us to keep our prices down.
With Home Style Cleaning, you can come home after a busy day, walk through the front door, and find a faultlessly clean and tidy home!