Some Of The Organisations We Work With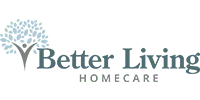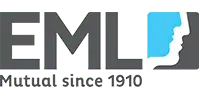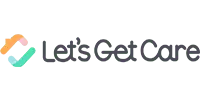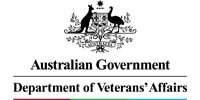 Cleaners Brisbane
Local Cleaners Across Brisbane
Our cleaners are located across Brisbane, allowing us to provide local service to our clients. We pride ourselves in building relationships with our clients and providing them with the cleaning and housekeeping services they need.
We deliver quality general and window cleaning services to local customers. with cleaners located around Brisbane's Bayside; we will provide an onsite quote to ensure you get the best service at a fair price. Cleaning homes is not difficult, but it must be done correctly. We have what it takes to do the job properly.
Our staff are friendly, professional, and trained to deliver outstanding service. We will maintain communication with you to make sure that you are happy with our service. You are always welcome to let us know if you have any specific requests about cleaning your home.
Why Choose Home Style Cleaning?
There are many reasons why you should choose Home Style Cleaning when considering a cleaning service for your home. Here are some aspects that we are proud of:
Once-Off and Regular Cleaning Across Brisbane
Does cleaning sometimes feel a little overwhelming? If this is the case, you should consider getting Home Style Cleaning to do your cleaning for you.
Every household has their own standards, and we get this. That is why we offer tailored cleaning services for our clients. Our approach ensures that our cleaners complete each job according to the client's specific requirements. This is important to us; our clients are our main priority.
Once the initial clean is done, we are often engaged in regular cleaning. This typically doesn't take as long, and we work around your schedule. This allows for flexibility and convenience to make sure everything is organised and completed seamlessly.
Our team is spread out across Brisbane. This allows us to provide local cleaning services for each job. This is not only very convenient, but it also allows us to provide competitive cleaning rates. We are always on the lookout for new cleaners, so if you know anyone looking for work, get them to contact us.
Nothing gives us more pleasure than happy clients. So, if you are not satisfied with your current cleaning arrangements, or don't have anything in place, give us a call. Our professional team can help!
From Our Blog
We've done some research on the cost of cleaning in Australia for you. These figures do not reflect our pricing and are general in nature. People often ask about the following: Average cost of house cleaning per hour Average cost of house cleaning services Cost of professional house cleaning [...]
Over the past few years, the demand for domestic cleaning across South East Queensland has increased The population of Brisbane is growing at a rapid rate, with an estimated 1.6 million people expected to move into the city by 2031. This population growth is having a significant impact on the [...]
Here are a few things to consider before you engage a cleaner... Before you start, it's important to be clear about what your goal is when it comes to hiring a cleaner. Are you after the cheap or are you after quality? Hiring a local cleaner is one of [...]
What Our Clients Say
Great work, very thorough. Attention to detail and does as requested.
Great house cleaning services, Kristina is so professional and now I can enjoy my weekend and don't need to worry about cleaning my house.
We engage Kristina to do the ongoing cleaning of our house. I highly recommend her services if you want someone with a good eye and who knows what they are doing. Thank you!
Excellent home cleaning services. Very much hassle-free service with high attention to detail. Thank you to Kristina for cleaning our home.
Friendly, professional & prompt service which I would be happy to recommend. Thanks for the help guys
Frequently Asked Questions
How do I arrange regular cleaning?
Home Style Cleaning
2020-02-17T18:36:47+10:00
Once we've done the first clean and you are wanting for this to be recurring, kindly let our cleaners know this and we'll arrange this. Alternatively, our customer service representative will give you a call to follow up regarding the job done and you can book your regular clean then.
Get Free Quote
Call us on (07) 3073 2625 or fill out the form below to get instant call back with quote.
Disclaimer: All information is kept secure and will not be shared or sold to any third party.