Helping Busy Families around Bayside of Brisbane to Keep their Home Clean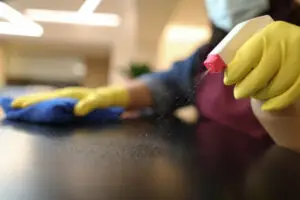 Based on the East side of Brisbane we deliver house cleaning services are not only affordable but also high quality. We position ourselves as a boutique cleaning company that provides environmentally-friendly services that are children and pet-friendly.
Our services are ideal for busy individuals and families with kids. We specialise in providing house cleaning to make sure that home feels like it should – clean and cosy. One of our services that also is becoming more of a demand is organising. This allows us to tidy up households that need a personal touch.
We also do screen and window cleaning to complete the domestic cleans. This is quite specialised and we've worked out an approach to help us get the desired result. We offer internal and external cleans as they often aren't required to do together. Where it comes to households with kids and pets, the internal windows can get dirty very quickly, whereas externally its mainly the dust that affects them.
With our services we are flexible on time, so we are able to provide cleaning at various times of the day. We understand that timing is everything and work around your schedule. Let us know what your week is like and when it is best to get us involved.
We are not like other cleaning companies, in fact working with other companies got this business started. Throughout her experiences with various cleaners, Kristina found that very few had a personal touch and understood the client's needs. Her approach is quality through communication and without cutting corners.
Very tidy, on time and the house is like new. Highly recommended
I recommend this service! I had never used a cleaning service before & was a bit apprehensive of having someone in my home. My worries instantly disappeared when cleaner Jim arrived. Jim is a very respectful & courteous young man. He did a brilliant job, was very thorough & worked for 5hrs non-stop on the deep clean I had requested. I would not hesitate to use this cleaning service again.
Kristina and her team do a fantastic job, never had an issue. We have used a few cleaners in the past and been disappointed but Home Style Cleaning is the best