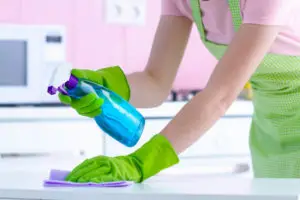 When life gets busy, don't let cleaning your Wynnum home take up more of your time than you have available. Having a regular cleaner can help you get on top and stay on top of your busy life, without wasting away your weekends or days off.
Whether you need an extra hand at home or need regular cleaning of your commercial and office space, the team at Home Style Cleaning can put together a package to suit your needs. Many cleaners servicing the Wynnum area only offer one or two types of cleaning services, but at Home Style Cleaning, we can custom design a cleaning schedule to meet the needs and requirements of you and your family. We are flexible and reliable which means you won't be waiting hours for us to show up.
Home and Office Cleaning in Wynnum
We offer cleaning services to residential and commercial properties, including cleaning, housekeeping services, window cleaning, screen door and window cleaning and organisation. Whether you need a one-off clean, a seasonal clean or regular weekly cleaning, our professional and friendly team will work in with you, meeting and exceeding your cleaning requirements. We focus on providing a quality service at a fair price.
There are plenty of reasons why you should choose Home Style Cleaning for your Wynnum cleaning needs. We take pride in our services and in our attention to detail, listening to our clients and their needs around having a clean home or business.
Our entire team is friendly and professional, from our cleaners through to our administration staff, scheduling in bookings that work with the times that are best suited to you and your family.
Why Do People Choose Home Style Cleaning?
There are plenty of reasons people choose to use Home Style Cleaning, but the reason that really stands out is that we know and understand that every household and business is different and everyone has their own standards they like to uphold. Our focus is on our clients before anything else.
We can assist you in bringing your business or office space up to date cleaning wise or offer regular cleaning so that you staff can get on with their jobs in a clean and safe work environment. For residential clients, we can assist you with seasonal cleaning, getting ready for family to arrive, or giving your home a deep clean prior to putting it on the market for sale.
Homestyle Cleaning work with NDIS Registered Providers and offer a 10% discount to all new clients. If your Wynnum home or office needs a one-off or regular clean, we invite you to speak to our friendly team to see how we can help.