Call 07 3521 6855 to Book Northside's Most Reliable Domestic Cleaners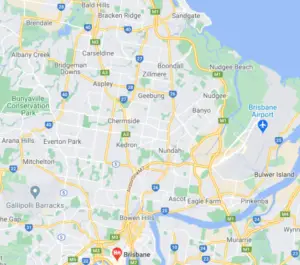 For the past few years our company has been delivering quality domestic cleaning services to customers across Brisbane's Northside. Our approach is all about quality and putting the customer first. Through our processes and training we make sure that customer communication is flawless. This allows us to identify customer's priorities and work around them.
With a team of friendly cleaners we are able to offer our clients flexible work hours and a range of skills. These skills range from basic cleaning to window and flyscreen cleaning. We are able to work with households that have pets and children and require additional attention to detail.
If you are often out of time and the home cleans take a lot out of your day, we can help. Give us a call to get an obligation free quote. We can offer you a deep clean to start with and then regular cleaning to maintain your household.
Why Choose Us?
We Work Around You
We can provide our equipment or work with yours. This allows us to meet your health and quality standards. Manly households have pets, children and certain conditions that require specific products to be used. We can work around your requirements.
Trusted Local Company
We are local and understand the requirements of each of our clients. This way we are able to leverage our skills and knowledge to assist you.
Safety Comes First
All our cleaners provide police checks before joining. Everyone is interviewed and trained before working with new clients. We ensure that safety is the number one objective of our cleaners and the methods used comply with this ethic.
Our services include
Once off Cleans
House Cleaning
Regular Cleaning
Deep Cleans
Window Cleaning
Security and Flyscreen Cleaning
Simply give us a call or send us an email to get a quote for your cleaning needs.
Local Client's Feedback
Great work, very thorough. Attention to detail and does as requested.
Friendly, professional & prompt service which I would be happy to recommend. Thanks for the help guys
Great service by Kristina and her team. Service is always on time and communication is excellent.
We Currently Service Clients in these Suburbs