Home Style Cleaners provides trustworthy home cleaners in Ascot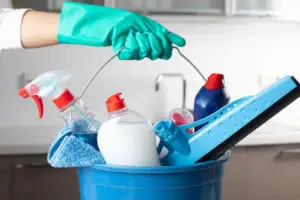 Employing someone to clean your home involves a certain level of trust. At Home Style Cleaning, we have a team of reliable, trustworthy, and honest cleaners who work efficiently. Our aim is to provide a convenient service at affordable rates.
Affordable once-off or regular home cleaning services in Ascot
Whether your home needs a once-off clean, or regular cleaning services, Home Style Cleaning is the team to trust. Our team of cleaners will ensure that your home is cleaned thoroughly, with a trained eye for detail. We offer affordable rates so that you can employ our cleaners to clean your home, and you can spend your time doing more enjoyable things.
We will work with you to maximise the convenience of our cleaning services in your home.
Every home has a different routine, and different priorities. We will discuss days and times with you, to ensure that our cleaners work according to your schedule. We want to ensure that your home is cleaned on a day and time that best suits you. What's more, our cleaners will also adapt to how you want your home to be cleaned. It is this kind of flexibility that puts our cleaning services above our competitors.
All our cleaners are provided with thorough training in cleaning, communication, and etiquette.
You can rely on our cleaners to arrive punctually. They will clean thoroughly, with a professional eye for detail. Our cleaners are also incredibly polite, and trained in client communication to ensure that your requests are understood and taken into account. This level and breadth of training is integral to offering professional services that you can rely on.
For professional home cleaning services in Ascot, contact the team at Home Style Cleaning.