Are you looking for thorough home cleaners in Chermside?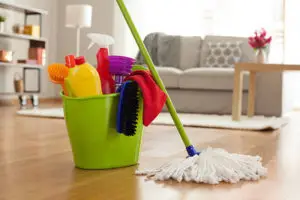 Home Style Cleaning offers professional yet affordable home cleaning services in Chermside. We pride ourselves on our professionalism in all aspects of our business. Our boutique firm offers a tailored service that is reliable, flexible, and adapted to your needs.
We provide top quality home cleaning in Chermside.
When it comes to cleaning, providing a quality service with attention to detail is important. We ensure that all our staff are provided with thorough training to ensure that they clean your home with efficiency and skill. Whilst cleaning might not be difficult, we believe that it has to be done properly and thoroughly.
Our flexible approach enables us to provide a tailored home cleaning service.
In order to provide the most convenient cleaning service, we take all your requests and preferences into account. When it comes to the timing of your cleaning, we will clean at a time that best suits your schedule. What's more, when it comes to how we clean and organise your space, we will take all your specific requests and preferences into account. That way, you can come home to find your house exactly as you want to find it.
Home Style Cleaning provides both once-off and regular domestic cleaning services.
Many households are in need of a thorough Spring clean. Our professional team will tackle this task efficiently, with a trained eye for detail. We find that many clients are so impressed that they then engage our regular cleaning services. These services are generally much quicker, and are incredibly affordable.
Allow our team to take care of the cleaning, so you can spend your free time enjoying the important things in life!