Domestic cleaners in Alderley – experienced and dependable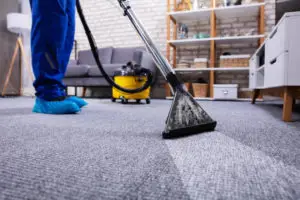 Many of us have a busy lifestyle which would be easier to manage with a few less household chores, but here in the city, it can be difficult to find cleaners with a good reputation. You might be rushed and on-the-go, but you don't want a cleaner who's too rushed to do their job properly. What you need is someone with enough experience to be quick without cutting corners, not to mention someone you can trust in your home!
We do all the appropriate background checks and training to assure you that our friendly, experienced cleaners will deliver outstanding results, both safely and respectfully.
Quality service with a personal touch
After working with other cleaning companies and noticing a lack of consideration for clients' personal standards, founder Kristina decided to base Home Style Cleaning around a more customer-oriented approach. To this end, staff are chosen for their communication skills, and are trained to attend first and foremost to the client's requests. This means once-off or regular cleans aren't just routine for us. Instead, we strive to leave your home just the way you like it.
Our tailored cleaning services also include housekeeping, organising, deep cleans, window cleaning, and security-screen cleaning, all of which are children and pet friendly. And although our staff are speedy, we never take shortcuts when it comes to cleanliness.
Convenience and affordability
With cleaners working all over Brisbane, you would be hard-pressed to find a more convenient local service. This is why we're able to charge competitive prices, making Home Style Cleaning a winning combination of flexible, affordable, and high quality.
Available by appointment seven days a week, we'd be happy to book you in alongside our growing base of satisfied customers. So, contact us today for an obligation-free quote. We're also happy to do onsite quotes for more accuracy, and will even offer a 10% discount to new clients!