Domestic cleaning with a personal touch in Northgate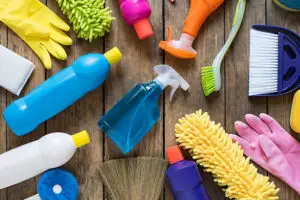 Are you looking for a cleaning service that won't overcharge you just to treat your home like a hotel room? Life in the city can be fast-paced, and unfortunately this is reflected in the work of many domestic cleaners, who might work fast but don't always respect your personal standards.
That's why Home Style Cleaning focuses on how our clients want things done. With high levels of communication and customer-based training, we've created an affordable cleaning service with a personal touch – one which respects your preferences and leaves your home just the way you like it.
Professional staff you can trust
The other issue which might concern people when choosing a cleaning company is the trustworthiness of their staff. Inviting a stranger into your home is something that requires careful consideration, especially if you have children.
So, you may be relieved to know that most of our staff have blue cards, meaning you can request a cleaner who's specifically qualified to work in homes with kids. All of our staff have police clearance and full insurance too, so you have a guarantee that your house and property will be respected. We train our staff to be approachable and considerate, so however you like your home to be kept, all you have to do is ask.
Let us know how we can help
Apart from regular maintenance, we also do once-off cleans for those who only need help in the short-term, including 'deep cleans' in cases where something more intensive is required. But our services don't stop there.
Whatever you need done around the house, it's worth getting in contact to see how we can help. Specific organisational tasks can be arranged according to your needs, along with things like security-screen and window cleaning. With staff based all over the city and bookings available by appointment every day of the week, you won't find something more convenient, efficient, affordable, and reliable on the northside!