Professional home cleaning in Wavell Heights that you can afford!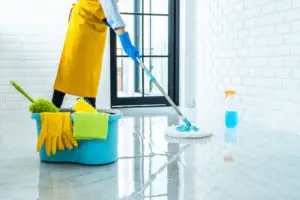 Home Style Cleaning provides professional yet affordable home cleaning service in Wavell Heights. We are a boutique business, focusing on transforming local households into clean, neat, and organised spaces.
What are the benefits of our home cleaning services in Wavell Heights?
Most importantly, allowing our team to take care of your cleaning, provides you with more free time to enjoy. Why waste your spare time on cleaning, when you can afford to have it done for you?
Our flexible approach means that your home will be cleaned when and how you prefer.
At Home Style Cleaning, we pride ourselves on our flexibility. We provide our staff with thorough training and ensure that they understand the importance of clear customer communication. This is key to providing a cleaning service that meets your expectations. Our cleaners will work at a time that best suits your schedule. And they will also adhere to your requests, and keep in mind your preferences.
Having a local team means that we can provide competitive rates.
Home Style Cleaning has teams located throughout Brisbane. This means that clients in Wavell Heights will deal with a local group of cleaners. In this way, we not only provide a flexible and punctual service, but affordable rates too.
Contact us for once-off or regular home cleaning services.
Our professional team works thoroughly, with a trained eye for detail. This makes us the ideal choice if you are wanting a thorough once-off clean. After that, our regular cleaning services are also available. These tend to be quicker and even cheaper services. It is the best investment to ensure that you can make the most of your free time.
Contact Home Style Cleaning for reliable domestic cleaning in Wavell Heights.