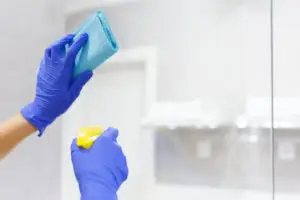 For people living in Tingalpa, we know you have better things to do than spend your weekends and days off cleaning your home. That's why Home Style Cleaning offers a range of cleaning services, from one-off cleans to get ready for the in-laws through to regular cleans to help you stay on top of things. Time spent with the family is essential, and our aim is to make that easier for you to do.
Our team of friendly and professional cleaners can come out to your Tingalpa home and do an onsite quote, ensuring you get the service you need at an affordable and fair price. We know that cleaning homes isn't difficult, but we believe that it needs to be done right, giving you a clean home to relax in at the end of the day.
Why Choose Home Style Cleaning?
We know that there are plenty of cleaners you could choose from to clean your Tingalpa home, but there are a few reasons why the team at Home Style Cleaning stand out above the rest.
Attention to detail – We make sure we listen to what our clients need and provide a high level of attention to detail to ensure objectives are met far beyond expectations.
Friendly staff- We have a friendly yet professional and experienced team who will assist you with all your cleaning and organisational needs. They will happily take on feedback at the end of the job to understand how they can further meet your requirements.
Flexibility – The team at Home Style Cleaning understand that everyone has different routines and lifestyles. We work around you and are quite flexible when it comes to bookings, unlike many others in the industry. We'll happily discuss your needs and arrange a time that is suitable to you.
Quality service – Our main goal is to provide a quality service. We are a boutique cleaning company, with staff who are skilled and experienced, with a professional approach to cleaning, whether it be residential or commercial.
Residential or Commercial
Our team is experienced in both residential and commercial cleaning, providing you with services such as regular and deep cleaning, window cleaning, screen door cleaning and organising. We can help you get ready to open your new business, sell your home or just give a tidy up before family arrive for that special occasion.
Whether you need an on-going clean for your office, or a pre-sale clean for your home, Home Style Cleaning can provide you with a range of cleaning services for your Tingalpa home or office. Contact us today to see how we can help.