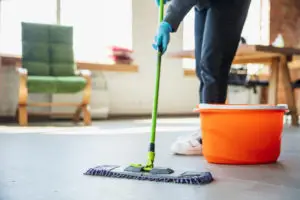 Coming home to a clean home is one of the simplest pleasures – that clean smell and knowing you aren't going to need to spend all weekend cleaning is a good feeling. Home Style Cleaning in Brisbane deliver quality cleaning services to all homes in Manly, including general cleaning and window cleaning.
Our professional and friendly team will meet you to do an onsite quote, ensuring you receive the service you're looking for at a fair price. We know that having a clean home is important, and having it done at a price that is friendly to your budget is also important.
Why Choose Home Style Cleaning?
Why should you choose Home Style Cleaning to clean your Manly home? We take pride in our cleaning and our attention to detail. We make sure we listen to our clients and their needs around having a clean home, providing high attention to detail ensuring their objectives are met beyond their expectations.
Home Style Cleaning have a team of friendly and professional cleaners and administration staff to assist you with your cleaning needs, and scheduling in bookings to work with the times that are best suited to meet your needs.
What makes us stand out? We understand that every household is different, and everyone has their own standards they like to uphold. This is why we offer tailored cleaning solutions and not just standard cleaning services. Our focus is on our clients first and foremost.
We provide once-off and regular cleans to residents across Manly, helping you to catch up when you need it, giving your home a spring clean, or conducting regular cleans to free up your spare time.
House and Window Cleaning Services in Manly
Home Style Cleaning offers Manly homeowners and residents the chance to come home to a freshly clean and sparkling home after a busy day at work. With a focus on a quality job and ensuring the customer's requirements are met, our team offer more than just cleaning services. Do you need someone to help you organise your home or someone to provide housekeeping services? We have a team who can do exactly that. Our reliable and friendly team can help you sort through your home, help you make a decision on what to keep and then help you arrange your home so that it is organised and decluttered, giving you more living space without the stress.
If you enjoy the Manly lifestyle, but need a little extra help around the home, the professional team at Home Style Cleaning can provide you with the services you need to keep your home fresh and clean, while you get out and enjoy life.