Domestic cleaning for busy lifestyles in Tarragindi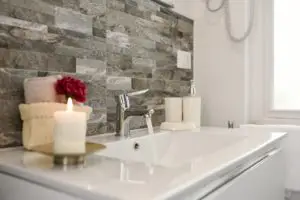 If you spend most of your days on the go, the last thing you want to waste your free time on is house cleaning. Hiring a cleaner may seem like an expensive luxury, but because Home Style Cleaning has staff spread out all over the city, we're able to charge competitive rates. This makes our service well worth the hours of free time that you'll get back when you no longer have to worry about chores.
Across the southside of Brisbane and beyond, we work around the schedules of many busy customers to ensure they have a clean, stress-free environment in which to focus on the more important things in life.
Quality cleaning done your way
Although it may be difficult to know which company to trust in your home, we believe that our customer-oriented approach makes us stand out from the rest. Our experienced staff are not only excellent cleaners who never cut corners, they're also competent communicators. Friendly and approachable, they make it easy to explain how you'd like your home to be kept, and then make sure to oblige.
While other companies may follow routines when cleaning, treating your house more like a hotel room, we take special care to follow your requirements. This includes areas that need special attention, or shouldn't be disturbed – if you let us know, we'll surely respect your preferences.
Services tailored to suit you
Beyond regular maintenance, we also have more involved services, such as 'deep cleans' for homes which haven't been cleaned for six weeks or more. Generally, we recommend a more thorough clean to begin with, followed by regular visits at a frequency of your choice, but everything is up to you.
We treat each customer's home individually, and can arrange anything from window cleaning to specific organisational tasks. So, no matter what your needs, contact us today to learn how we can free up your time and help you to lead a less stressful life.