Quality Home Cleaning in Chapel Hill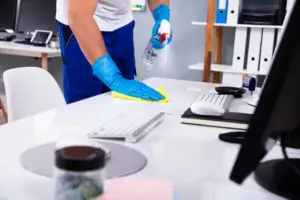 There's nothing more frustrating than spending your hard-earned money on a cleaner only to come home and be left thinking to yourself: "I could have done a better job!" You never have to worry about that scenario when you hire Home Style Cleaning. Our cleaners are carefully trained to a high standard, never cutting corners, with the right environmentally friendly products and tools to leave your home immaculate.
QUALITY IS WHAT SETS US APART
Home Style Cleaning guarantees quality and thorough cleaning on every job. The very reason Home Style cleaning was born was due to founder Kristina seeing a lack of quality cleaners in her local area. She had attempted many times to find quality cleaners for her own home, but time and time again was left disappointed. Each cleaner was always lacking in some area, whether it was poor cleaning skills, poor customer care and communication skills or poor time management skills, either turning up late or not at all. Kristina was left frustrated and knew that she could do better and so created Home Style Cleaning.
With a background in the hospitality and education industries, Kristina has created a team of cleaners like no other. Almost a decade's worth of experience working in restaurants and hotels means she is well versed with the high standards of quality and customer care the hospitality industry requires. She holds her own cleaners to this same standard with thorough training in all areas. Our cleaners have the knowledge and experience to leave your home sparkling clean, coupled with fantastic customer care skills to make working with us a breeze.
Whether you need regular cleans to maintain the household, a one off to help before guests come over, or a specialty clean such as a bond cleaning, we can help. We are flexible on times, able to fit your busy schedule and lifestyle. Better yet, as our cleaners are located in Chapel Hill, we're able to price our services competitively. We even give our new clients 10% off their first clean.
Our services also go one step further than most other domestic cleaners. We want to do more than just come in and clean. We also want to help our Chapel Hill clients solve the problem of maintaining a clean and organised home which can be a struggle for many. It's a mission that we focus on to help improve the quality of life of our clients.
For quality home cleaners you can trust in Chapel Hill, get in touch with the friendly Home Style Cleaning team today.