Domestic cleaners in Saint Lucia – safe, affordable, and thorough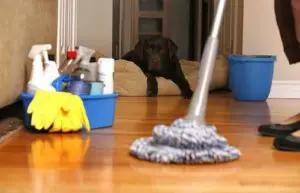 Sometimes life in the city gets busy, and these days many of us have jobs that take up most of our free time. One way to regain those precious hours, and to improve your mental health as well, is to find a reliable cleaning service to take the job off your hands. Not only does it free you up to do more important things, it also allows you to relax in a clean, organised environment without the constant stress of keeping on top of things.
However, there are a few concerns people may have when searching for a cleaner, including safety, communication, and whether you'll have to sacrifice quality for affordability.
Friendly staff with a personal touch
Fortunately, Home Style Cleaning offers the solution to all of these concerns. With staff who have police-clearance, insurance, and high communication skills, we can guarantee the safety of your home and family. Many also have blue cards to work in houses with children, and we even use child and pet friendly methods to clean.
Our cleaners are also highly experienced, and will never cut corners when it comes to hygiene, or any part of the cleaning process, so we can guarantee a high quality of work as well. But this doesn't mean a high price!
Services tailored to your needs
Because we're local, with cleaners spread out across the western suburbs and beyond, we offer competitive prices on top of flexible booking times. If you have a busy schedule, don't fret, as we do bookings by appointment for any day of the week.
But the thing that really sets us apart is our commitment to treating each home individually. Rather than doing routine cleans which could disrupt your sense of order in the home, we believe in personalising the process as much as possible. Whether you need a once-off clean, deep clean, regular maintenance, or help with organisation, we do it your way! So for an obligation-free quote, get in contact today.