Domestic cleaners for busy lifestyles in Brookfield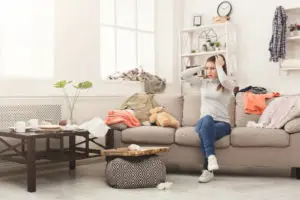 With the stress of city lifestyles it can start to feel like we never get any time to ourselves, but when we do, the last thing we want to waste it on is household cleaning. Unfortunately, if we don't find the time to get these things done, we can't relax to the fullest in our homes. In this way, domestic cleaning services can help to take some of the stress out of our days.
Many people don't hire cleaners due to perceived costs, privacy concerns, and a lack of time to research dependable services. However, if you live in Brookfield or anywhere across Brisbane, you'll be pleased to know that quality, affordable help is close at hand!
Cleaning with a difference
When you book services with Home Style Cleaning, you get the low prices that come with conveniently local staff, trustworthy workers who are screened and insured appropriately, and the flexibility to suit any schedule. On top of all this, you will also get an adjustable service tailored to your personal standards.
After observing the way many companies use impersonal routines to clean their client's homes, Home Style Cleaning was based on a more customer-focused approach. This means our team are skilled communicators who are trained to listen first, and then adapt to your needs. Whatever your specific requirements may be, we always endeavour to leave your home exactly the way you like it.
Services to suit any needs
Whether you require extensive help with your property, or just some light housekeeping, Home Style Cleaning offers a range of services to suit any needs. Deep cleaning, regular maintenance, organising, screen door cleaning, and window cleaning are all popular choices, but whatever you have in mind, we'd love to talk with you about how we can help.
Available by appointment seven days a week, all new clients get 10% off! So call (07) 3073 2625, and have one less thing to stress about as you enjoy your spotless home.