Dependable and safe cleaning services in Pullenvale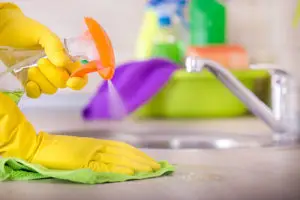 Pullenvale is one of the more rural areas close to the CBD, and many people move here for a more relaxed lifestyle, but city living often comes with a busy schedule. Although we'd all like to prioritise free time over household chores, this gets difficult if you work odd hours, or don't want to deal with the stress of trialling cleaners.
Finding a service you trust in your home that's flexible and dependable can take forever. But thankfully, you don't need to waste your precious free time paying for methods which don't suit you. For Pullenvale and all across Brisbane, Home Style Cleaning offers a service adapted to your needs.
Who are Home Style Cleaning
As the founder of Home Style Cleaning, Kristina discovered that many domestic cleaning services don't account for specific requests from clients. Cleans were conducted in routine ways, typically disrupting the unique qualities of a person's living space. Knowing this, she based her business on a dedication to customer satisfaction.
This is why our team are all highly trained, friendly, and skilled communicators, who listen and adjust their services to cater to your needs. If you have areas of the house that aren't to be disturbed, or chores that you'd like to be prioritised, we endeavour to leave your home exactly the way you like it, so you can enjoy your free time in comfort!
Our range of services
If your property hasn't been cleaned for six weeks or more, we'll often recommend a deep clean. This can take upwards of six hours, but once it's done maintenance will be far easier. From there, we offer regular cleans at a frequency that suits you, along with things like general housekeeping, organisational tasks, screen door cleaning and window cleaning.
All of our methods are eco, child, and pet friendly, as well as efficient, so you can count on us to deliver spotless, tailored results. For any more information about our services, call (07) 3073 2625 today, and start making your life easier!