Home Cleaners Coorparoo
Trusted cleaners for busy lifestyles in Coorparoo
Home Style Cleaning is a local company that provides a range of cleaning services in Coorparoo and other suburbs of Brisbane. They pride themselves on offering quality services that cater to the lifestyle and well-being of their clients, ensuring homes are kept clean and happy. Their service is flexible, with availability on weekdays and weekends by appointment, emphasizing customer-focused and safety-first principles. Cleaners undergo police checks and training to meet high expectations​.
Feedback from local clients in Coorparoo and nearby areas attests to the reliability and quality of Home Style Cleaning's services, with customers expressing high satisfaction for their tidy work, timeliness, and efficiency​.
They cover a wide array of suburbs, including Coorparoo, and offer a variety of cleaning services, such as one-off cleans, regular cleaning, deep cleaning, window cleaning, and more. Their available times are from Monday to Friday, 8:00 AM to 6:00 PM, and Saturdays by arrangement​.
For those with busy lifestyles in Coorparoo, Home Style Cleaning seems to provide a trustworthy and convenient option to ensure their homes are well-maintained without disrupting their schedules.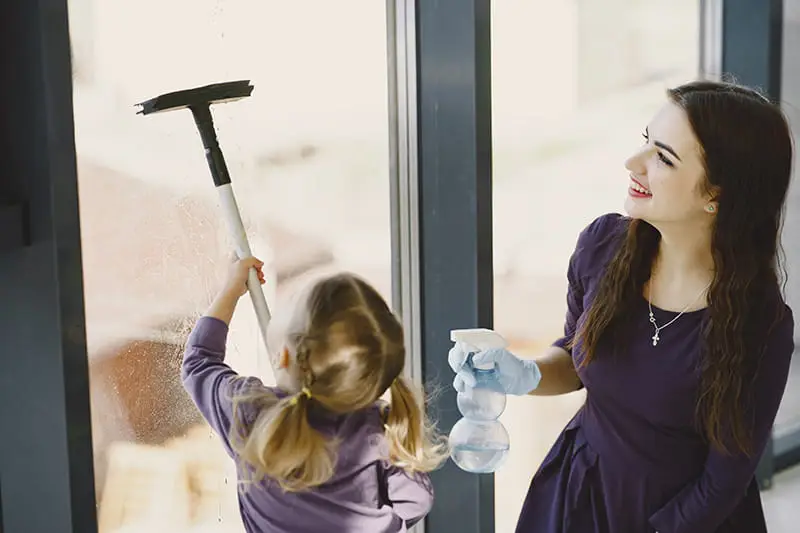 Domestic services with a personal touch
Our cleaners don't just do routine cleans or rearrange anything according to their own personal tastes. Home Style Cleaning is based on customer satisfaction and tailored services, so when one of our cleaners comes to your home, the first thing they will do is check in with you. Whether you have special requirements, or areas that aren't to be disturbed, you can expect cleaning that leaves everything exactly how you like it.
With background-checked and highly experienced staff who are always skilled in communication, you can trust us to respect your home and preferences. We use child, pet, and environment-friendly methods, and you're welcome to request cleaners with blue cards if you have children in the home.
Here for all your household needs
While many domestic cleaning services have set ways of doing things (whether they suit your personal standards or not), we're flexible when it comes to our services. If you just need a once-off clean to get back on top of things or even a 'deep clean' to really get things under control, we can arrange it. On the other hand, if you need something more specific, like window cleaning, housekeeping, or organisational tasks, we can do this too.
So, for professional work at competitive prices with all the convenience of local staff, feel free to get in contact with us today for more information.
Why Choose Us?
Choosing Home Style Cleaning in Coorparoo means opting for a service that understands the heart of your local community. Our cleaners, drawn from the area, bring a personal touch to their work, resonating with the holistic lifestyle Coorparoo is known for. We don't just clean — we listen, adapt, and ensure that every service is aligned with your specific needs and preferences.
Our commitment is to provide not just a spotless home but also peace of mind. Our team is adept at creating clean, harmonious living spaces while being attuned to the unique demands of Brisbane's environment. With Home Style Cleaning, expect a service that honours your home's individual character and your own standards, all with the convenience and trust of local expertise.
Reach out to us regarding your home cleaning services and ask for a free quote.