Trusted cleaning services for busy lifestyles in Indooroopilly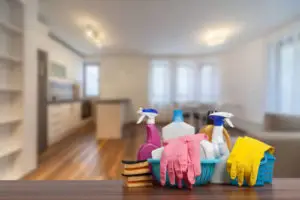 As many of us in the western suburbs of Brisbane are well aware, a busy lifestyle often leaves us deprived of free time. This can make it hard to schedule in the important things, like spending time with loved ones, let alone trivial things like household chores.
That's why hiring a cleaning service isn't just a luxury. Nowadays, there are affordable services that can take some of the workload off your shoulders, so you can concentrate on what matters. With police-cleared and insured staff who respect your home, you can trust Home Style Cleaning to help you facilitate a more stress-free, organised life, with more time to yourself.
What services does my home need?
The services you require will depend on your personal standards, but generally, we offer deep cleans for homes which haven't been cleaned in around six weeks. This is an intensive process and could take several hours, but after this the house will be far easier to maintain. You may decide a once-off clean is all you need, or we can make arrangements for regular maintenance according to your schedule.
Other services include more specific organising tasks, along with things like flyscreen and window cleaning. We're also happy to come out and do an onsite quote for you, to agree on exactly what's needed and how much it will cost.
How can Home Style Cleaning help?
Our staff are spread out across the city, so due to the convenience of being local, we can offer flexible booking times at competitive prices. Whatever your hours, and whatever needs you may have around the house, we can arrange for one of our friendly, experienced staff to take some chores off your hands as soon as possible.
We pride ourselves on our personal touch, making sure our cleaners have high communication skills so they can determine what your personal standards are and clean accordingly. So, if you'd like a service that's affordable yet thorough, and leaves your home just the way you like it, get in touch with us today!