Domestic cleaners with a personal touch in Taringa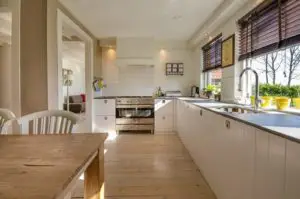 One of the downsides of hiring a cleaner is not knowing if they'll respect your home or your personal standards. However, the fact that many cleaning services do not train their staff to communicate with clients is one of the things which led to the creation of Home Style Cleaning.
As most people are particular about how their homes are kept, our cleaners are dedicated to learning your requirements. This way, you're left with a spotless home, just the way you like it.
The perfect solution to busy lifestyles
Because we have staff spread out across Brisbane, we're local to the western suburbs. For busy city-dwellers, this can be a lifesaver, as we guarantee flexible booking times. Available by appointment seven days a week, our staff enjoy the luxury of convenience just as much as you do, and we believe this contributes to their quality of work.
Whether you need an intensive deep clean, or just a once-off clean to make things easier for you to handle on your own, we're happy to arrange it for you. But if you lead a busy life and would like to take back all the free time you spend on household chores, we also do regular maintenance, including more specific tasks like organising.
Why you can trust Home Style Cleaning
To address the biggest hurdle for those who worry about the trustworthiness of cleaners, we're upfront about the process our staff go through to ensure your safety. With police-clearance and insurance, we only send the most dependable and approachable professionals to your home, with high levels of communication. Many even carry blue cards, so you can have peace of mind for your children's safety.
We also use child and pet friendly methods, and never cut corners when it comes to cleanliness, so you can expect a thorough, high-quality job along with a stress-free service. If that sounds good to you, get in contact today for an obligation-free quote!