Child and Pet Safe Home Cleaning in Kenmore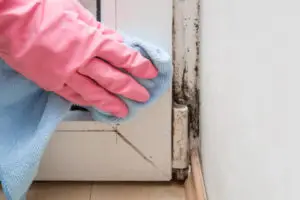 Families come in all shapes and sizes these days. Not only can children make up a family, but so too can pets. Pets make up an integral part of many households and families. Whether your family is comprised of children, pets, or both, you always want to do all you can to ensure their safety, health, and happiness. This should be no different when it comes to cleaning. With Home Style Cleaning services, you can have peace of mind knowing that the products we use are safe for your family.
SAFE FOR THE WHOLE FAMILY
Our team of friendly and professional cleaners use environmentally friendly cleaning products that are safe for children and pets.We also recognise that letting a stranger into your home where your family live can be a bit nerve wracking. Our qualified staff go through necessary checks, all cleaners are police checked, fully licenced, certified, and insured. Most of our cleaners also have blue cards, allowing them to work in households with children.
FAMILY SERVICES
A popular cleaning service of ours for families is window cleaning. Little hands and paws can quickly make windows and glass sliding doors grimy and messy. Having these clean can instantly and dramatically make a home look and feel a lot cleaner but is often neglected as it can be dirty and difficult work. Who wants to spend the weekend getting out the ladder and covered in muck? Clean windows and sliding doors allow for a clear view of the outdoors and sunlight to better enter your home, creating a warm, comforting, and calming atmosphere. Let Home Style Cleaning take care of this tricky task for you.
If there's anything else that you'd like us to pay particular attention to, just let us know. We can also recommend other services we commonly provide for other families – just ask!
AFFORDABLE AND FLEXIBLE
Apart from safety, another big priority for many families is affordability and flexibility. Most families have a budget to stick to. We want as many Kenmore families to be able to afford out services as possible, which is why we keep our rates competitively priced. We also offer a 10% discount to all new clients. We know that many families are also time poor. Between school pick up and drop offs, puppy training and work, there doesn't seem to be enough time in the day. We offer flexible appointment times so you can schedule us in when it best suits you.
If you've been seeking child and pet safe cleaning services in Kenmore, look no further than Home Style Cleaning. Get in touch with our friendly team today.